1712 – Battle of the Baltic
A 52′ archaeological documentary,
written & directed by Florian Dedio
An archaelogic expedition to the site where the Great Northern War was decided.
In 1712, the Great Northern War had been devastating Northern Europe for twelve years. Sweden, the predominant power in Northern Europe, was challenged by an alliance of Denmark and Russia. Sweden had a mighty army stationed on the German island of Ruegen.
But this army needed supplies, so Sweden sent over 100 supply ships, escorted by its mighty battle fleet.
This huge fleet was spotted along the way. Denmark sent its own warships – and the two fleets clashed somewhere north of the island of Ruegen.
But where exactly this battle took place, how many ships were sunk, and how important it was has remained unknown for 300 years.
In 2011, a team of archaeologists and historians scoured the Baltic Sea's murky waters and the naval archives of Sweden and Denmark. Using state-of-the-art technology, they uncovered several wrecks from the battle, as well as previously-lost documents, describing what a debacle for Sweden this battle turned out to be.
The film accompanies the ongoing excavation and the scientists at work.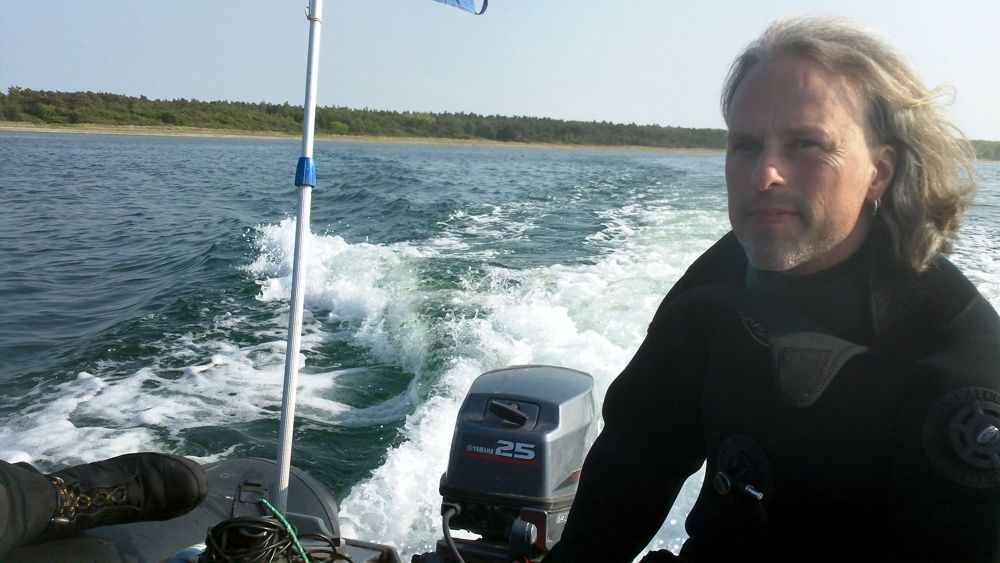 Key moments in the historical battle are re-enacted, using the very few authentic sail vessels from the 18th century in existence today.
Combined with archaeological footage, both above and underwater, and digital reconstructions of the wrecks found, the film reveals the secrets of one of the biggest navel battles of the Baltic.
"1712 – Battle of the Baltic" is a spiritual sequel to "Battle at the Harzhorn", in that it is also an archaeological documentary.
But this time, a lot of the excavations took place underwater, which allowed me to learn SCUBA diving, in order to keep up with the scientists.
Commanding a reconstructed ancient battleship during the scenic reconstruction of the actual battle, getting to yell "Hoist the colors" and hearing the cannons unleash a full broadside at my command were among the most intense moments of my directing career (so far).
Written & Directed By: Florian Dedio
Cinematography: Oliver Buschner, Florian Dedio, Lutz Hofmann, Tobias Fritzsch
Edited By: Markus Thüne & Jan Heidebreck
Music By: Ash Sound Design & Georg Siebert
CGI: Olaf Hoffmann, Cola Rerat, Donovan Cerminara
Creative Producer: Wiebke Possehl
Produced By: Gunnar Dedio
Commissioning Editor: Carola Meyer (NDR), Thomas Houkjaer (DR)